Inspiring Bathroom Home Designs
Your home is your sanctuary, and every corner of it should reflect your unique style and personality. When it comes to creating a space that seamlessly blends functionality and aesthetics, your bathroom deserves just as much attention as any other room. Welcome to our world of bathroom home designs, where we embark on a journey to transform your bathroom into an oasis of luxury, comfort, and style.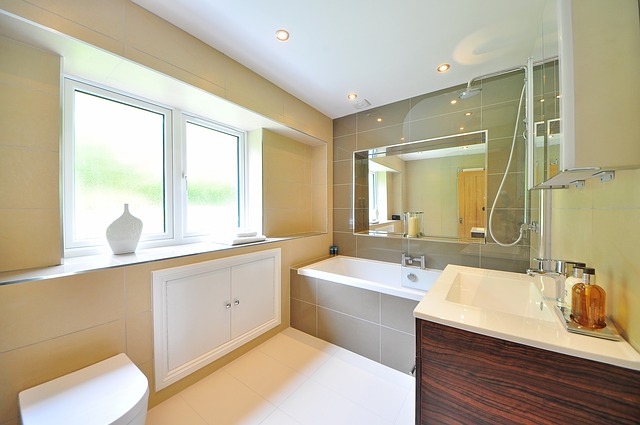 There is no far better spot in the home for utilizing ceramic tile than the…
Designing Your Dream Bathroom
Imagine stepping into a bathroom that not only serves its practical purpose but also transports you to a realm of relaxation and indulgence. Our expert designers and architects understand the importance of balance between functionality and aesthetics. They take pride in crafting bathroom designs that cater to your needs while exuding sophistication.
Whether you lean towards modern minimalism, crave the timeless charm of a classic bathroom, or seek cutting-edge innovations, our collection of bathroom designs has something for everyone. Explore a vast array of styles, colors, and materials to discover the perfect fit for your home.
For those who appreciate clean lines, sleek fixtures, and a contemporary ambiance, our modern bathroom designs will captivate your senses. From floating vanities to frameless glass shower enclosures, we'll help you achieve the modern elegance you desire.
Classical bathroom designs never go out of style. Embrace the warmth of traditional elements, intricate tile patterns, and vintage-inspired fixtures to create a bathroom that stands the test of time. Our designers are adept at infusing classic charm into every detail.
Stay ahead of the curve with the latest bathroom trends and innovations. Explore smart technology, eco-friendly options, and unique design concepts that can turn your bathroom into a space of wonder and convenience.
We understand that every homeowner has unique tastes and requirements. Our team works closely with you to tailor your bathroom design to your preferences. From selecting the perfect color palette to choosing the right materials, we ensure that your vision becomes a reality.
The success of any bathroom design project lies in the craftsmanship. We partner with skilled artisans and trusted suppliers to deliver top-notch quality in every aspect of your bathroom, from tiles to fixtures and everything in between.
Let's Begin Your Bathroom Transformation
Your dream bathroom is just a click away. Explore our portfolio, gather inspiration, and get in touch with our team to start the journey towards your ideal bathroom home design. Elevate your home with a bathroom that reflects your personality and offers a serene escape from the daily hustle and bustle. Your oasis of comfort and style awaits!